SCUBAPRO Element 5mm Lady
Wet suit for ladies. Fashionable in the water and on the surface
Element FIVE is a suit with 5/6mm neoprene constructed especially for the ladies.
A mixture of 5mm soft neoprene and ultrastretch provides for absolute comfort and free movement. The chest and back areas incorporate a flexible 6mm ultrastretch neoprene for added warmth and protection from the cold, especially appreciated by female divers.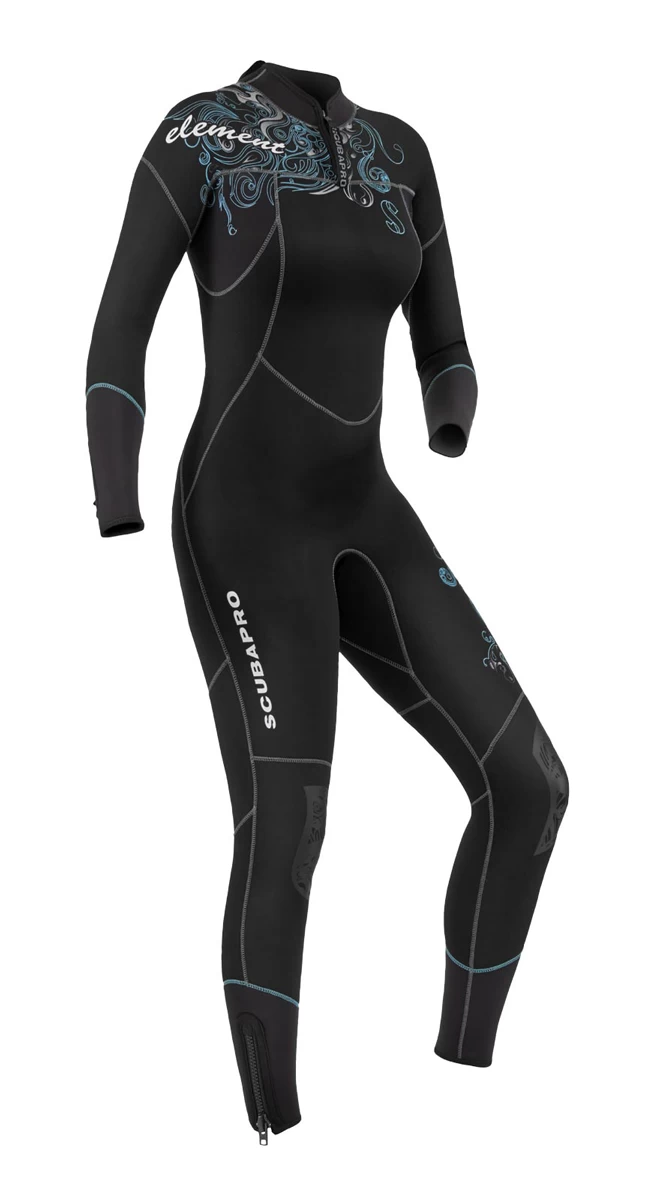 Features:
This fashionable feminine design is available in ice-blue, making it a unique Element version. Even the kneepads specially shapped and molded for the female diver.
The integrated Spine Pad on the back is preferred by women, allocating the weight of the tank for better lightweight comfort.
The zippers at arms and legs use ultrastretch material for better sealing cuffs.
The diagonal zipper on the back provides less pulling stress for long-term wear and tear, and its easier to put on and take off without help from your buddy.
The short zipper on the neck pressure to the throat before and after the dive.
The Element Five is a suit which completely takes into account the requirements of the female diver, and not only with attractive color accents, but with all features.
Available sizes:
36 - 44, 76, 80, 21