Now free shipping throughout the European Union !!!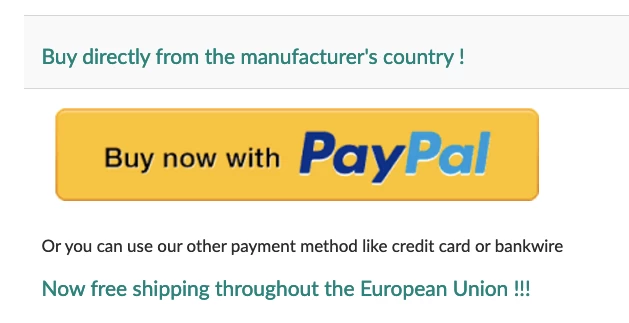 XDEEP Ghost Standard Set
A revolutionary system dedicated for a single tank configuration.
LIGHT -ONLY 2,2KG
The XDEEP Ghost set includes:
Ghost wing;
Next Generation Harness in the regulated version (assembled);
Single tank adaptor.
The GHOST does not include weight pockets, inflator hose or tank straps.
xDEEP Ghost is at the same time a very light and durable wing, which provides the best comfort for its user. Thanks to the use of best materials - both light and resilient the wing is much lighter than your usual BC but at the same time it can endure as much.
Super-durable aerospace alloy - Both backplate and adapter are made from aluminum-magnesium alloy which is also used in aerospace industry. It ensures that the whole construction stays extraordinary light.
Resistant Cordura® 1100 dTEX - The wing was made from very durable 1100 dTEX CORDURA® coated with a TPU of 0.215 mm thick, and thanks to this it's as resistant to rapture as double layer BCDs.
Heavy-duty D-rings 6mm - The weight reduction achived in the set made it possible to include heavy-duty 6mm D-rings which can withstand a lot more than aluminium or plastik ones.
STREAMLINED
Due to its single-layer design and refined geometry Ghost reduces drag to an absolute minimum, and this lowers the effort and gas use. In the result the Ghost allows for even longer dives.
COMFORTABLE
The Ghost set is also amazingly comfortable. The high Comfort is provided by unique regulation system which allows to modify both position of the tank and also position of the BC. Thanks to this solution you will stop hitting your head against the first stage. The Next Generation Harness shoulder webbing is another advantage of the Ghost – they make it easier to put the harness on or take it off, and at the same time they fit much better. Although the Ghost is a recreational set it has a precisely tailored geometry which makes it easier to assume a perfect position while under water and to stay on the water surface when waves cover other divers.
PERFECT ADJUSTMENT
The xDEEP Ghost has two backplate sizes and this gives you additional field to perfectly match your set.
M – for divers up to 175 cm high.
L – for divers taller than 175 cm.
REVOLUTIONARY
Inflator connection - A completely new inflator connection was used in xDEEP Ghost. Thanks to it innovative shape the inflator does not interfere with your cylinder.
Single tank adaptor designed from designed from a scratch - Ghost is equiped with classic but lightweight adaptor and thanks to thoughtfull design you can quickly adjust the tank straps.
3D Mesh padding - xDEEP added 3D Mesh padding to further improve the comfort that you can feel while diving. And this includes deep diving because 3D Mesh does not compress with increasing depth. So at whatever depth you are 3D Mesh is soft and offers pleasant comfort.
Dead zones reduced by 90% - Great buoyancy and a compact shape are the effects of reducing the dead zones to an absolute minimum. Even with the small size of Ghost it's buoyancy is 37,5 lbs (17 liters)!
The standard length of the inflator hose is 41 cm
Optionally, lengths 36 and 48cm are available, if you are interested, please add information in the comments when finalizing the order - the length of the inflator does not affect the price.
Free delivery in EU!
Payment by PAYPAL!