MARES Ergo Dry
Lowest price in the period of 30 days before current promotion: €39.64
 Product available with different options
Credit/Debit Card | PayPal | Bank transfer
MARES Ergo Dry Snorkel
Highlights:
Anatomical design
Exhaust valve
Corrugated hose and mouthpiece made with high quality silicone
Exclusive engineering of the dry top (patented) and an ergonomically correct mouthpiece make this the ideal snorkel for scuba or for prolonged snorkeling sessions. The combination of the 100% dry top and an exhaust valve in the mouthpiece ensures a completely dry breathing environment.
Features of Ergo Dry Snorkel:
Dry Top – designed to provide divers and snorkelers completely dry breathing.
Purge Valve System – versions with the lower purge valve system ensure quick and effective tube purging.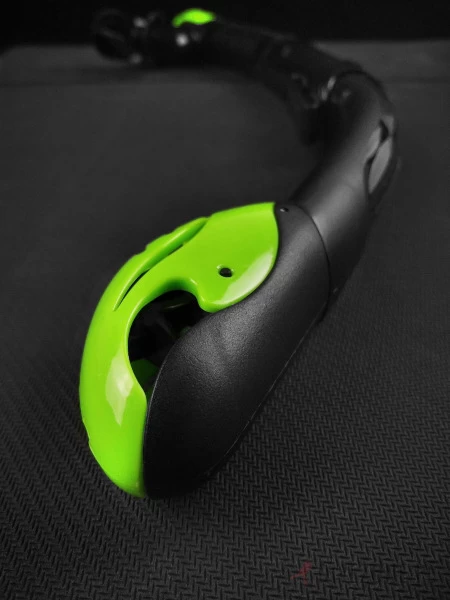 Colors:
BWH – Black/White
BRD – Black/Red
BYL – Black/Yellow
BLM- Black/Lime
BK - Black
CL - Clear
RBL - Blue
JPK - Pink
RYL - Yellow
WH - White
No customer reviews for the moment.

=