Undersuit KWARK Navy Women - for dry suit
Well-known Navy undersuit now in the women's version!
The KWARK Navy liner was created especially for those who dive in cold waters, in dry suits with cordura and trilaminate. It is made of material used by divers from the US Army's special forces. The cut, tailored to feminine shapes, ensures the highest comfort and warmth even in very cold water. Power Stretch Navy thermally corresponds to the thickest Thinsulate liners with a weight of approx. 400g / m2.As a standard, the women's model is equipped with a short zipper, ending a bit above the step. However, you can buy a undersuit with a zip that allows you to use the toilet. It is available in two version
with a longer lock - without additional paymentwith
shorter lock and a back flap - for an additional payment of PLN 30.00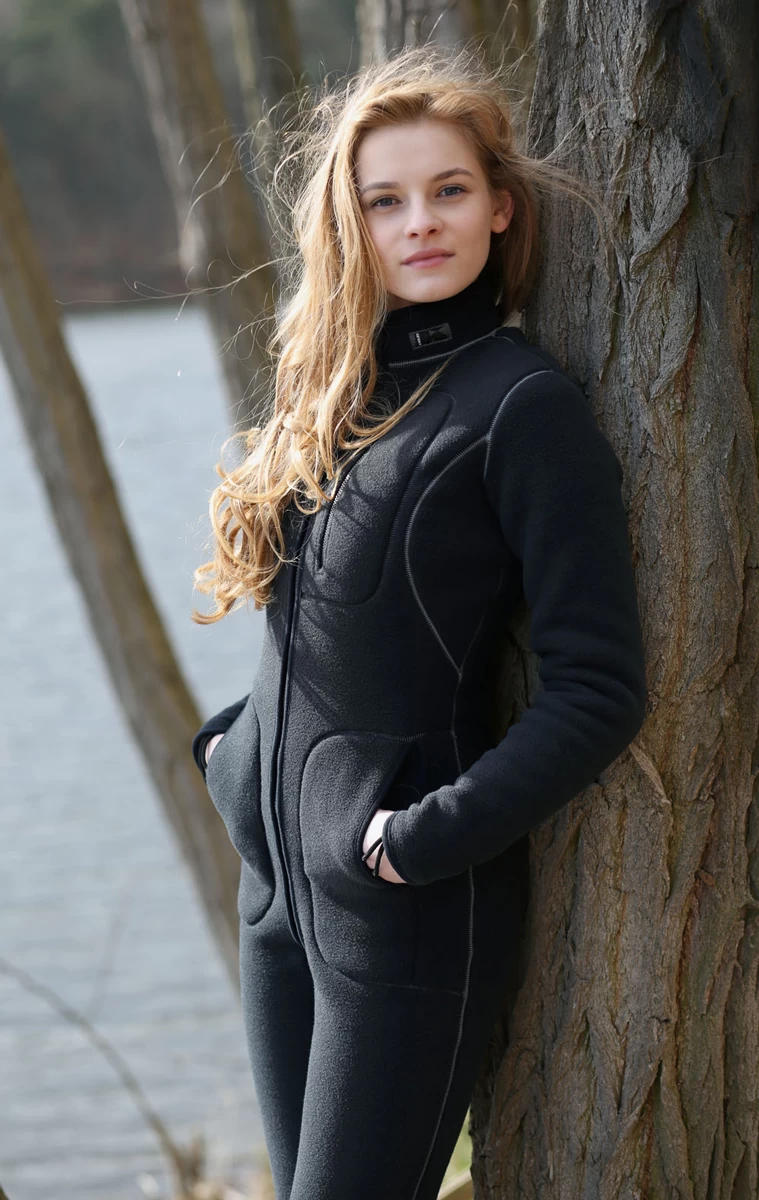 The most important advantages of the KWARK Navy warmer:
The elastic material ensures comfort and freedom of movement.
Easy to put on and take off, it does not roll.
Breathable material ensures free air flow and moisture management.
Extremely lightweight, it weighs only 1.5 kg.
It allows to reduce ballast by min. 2kg, which can not be obtained in a traditional warmer.
Even after getting wet (eg when the suit is flooded), it keeps the heat perfectly.
The special impregnation protects the material against absorption of unpleasant odors.
After washing, it dries quickly, even in a few hours. You can rotate.
Flat seams guarantee the highest wearing comfort.
The undersuit is available in sizes:
36, 38, 40, 42, 44, 46.There is also the possibility of tailor-made sewing, for an additional fee of PLN 80.00. All you have to do is send us your dimensions!

The undersuit is available in black with seams in many original colors:
Black, Cream, White, Red, Navy Blue, Dark Green, Ocean Blue, Gray, Orange, Chlorophyll
NOTE: The basic version has no holes for the P-valve and electric heating. Holes are made to order.