SCUBAPRO Definition 3mm Lady
Lowest price in the period of 30 days before current promotion: €245.81
access_time Available in stock 2-5 days

Credit/Debit Card | PayPal | Bank transfer
SCUBAPRO Definition 3mm Lady - Diving Wetsuit
Some species rely on each other for protection, just as dive wear provides an extra layer of insulation for divers. Only SCUBAPRO suits feature the Body Map System, which utilizes specific material in select areas of the suit for extra comfort. And by designing with neoprene-blend material, SCUBAPRO is minimizing its ecological impact by meeting Polycyclic Aromatic Hydro-carbon (PAH) regulations. Whether it's a suit, shorty, or rashguard, SCUBAPRO dive wear is a great fit for the adventure.
The Body Map System is unique and only available on SCUBAPRO suits! BMS is a special cut and use of innovative materials, in order to cater the different needs and stresses of the human body. X-Foam is the only formula which complies to very strict P.A.H. test requirements. Polycyclic Aromatic Hyrocarbons can be toxic in certain compounds. We are very proud to be able to offer neoprene blends that protect both divers and our seas.
Modern style, uniquely comfortable, ideal for the tropics and warm waters. Super stretchy, highest level of comfort.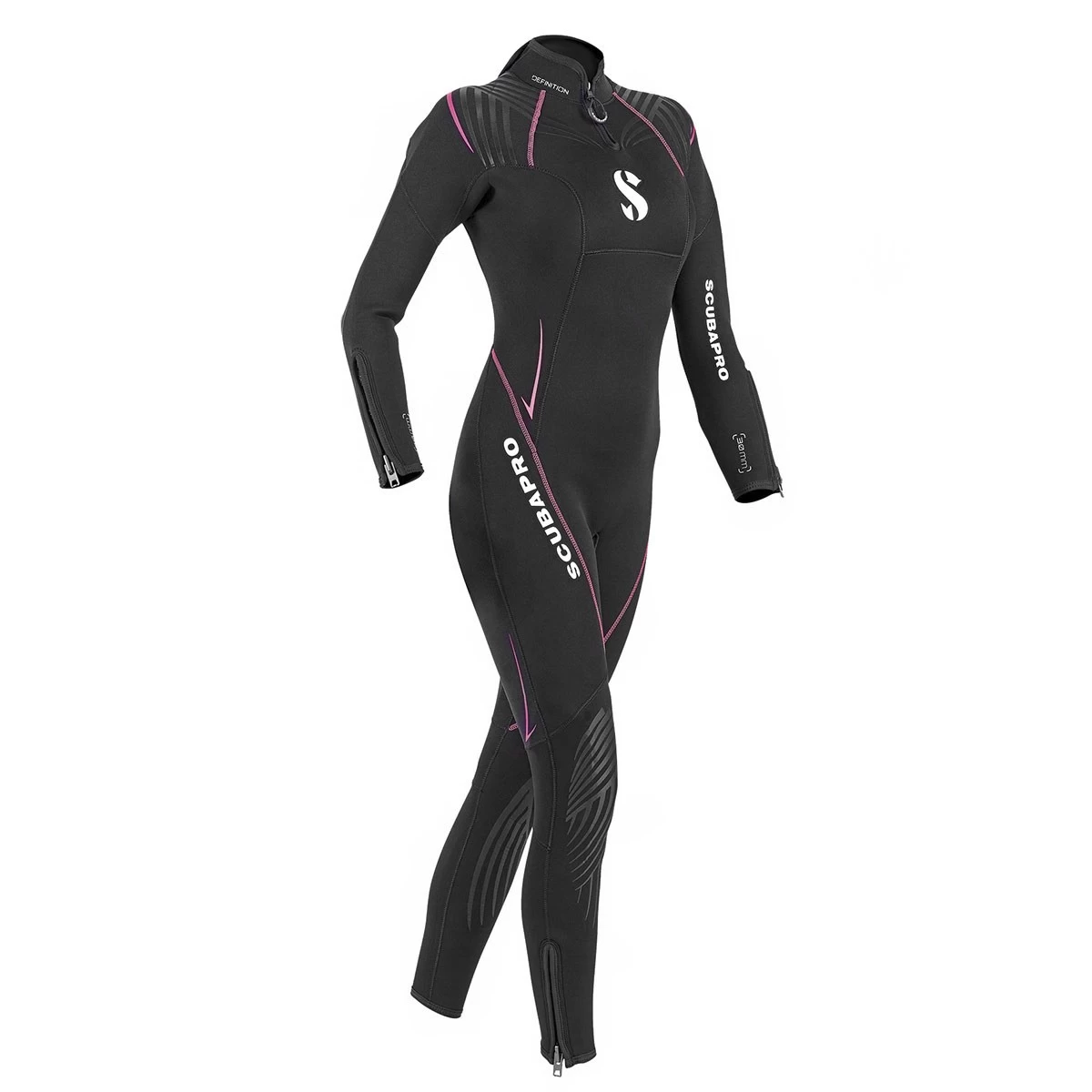 Features:
Materials: Soft neoprene, Flex Tech
I-Grip - for attaching instruments
Excellent fit - stretch neoprene, 3D cut
Zippers at back, neck, arms and legs
Type: 3mm wet suit
Woman sizes: XS, S, M, L, XL
Neoprene thickness

3 mm

Suit length

Overall

Woman / Man

Woman
No customer reviews for the moment.

=