XDEEP Tec DIR harness with a choice of plates
Steel or aluminum plate? Decide yourself!
Harness can be ordered in both versions the aluminum plate (TECal) and steel plate (TECsx).Decide for yourself whether you prefer a heavier plate made of acid resistant steel, to reduce the amount of ballast, or a lightweight aluminum plate, which is ideal for frequent trips.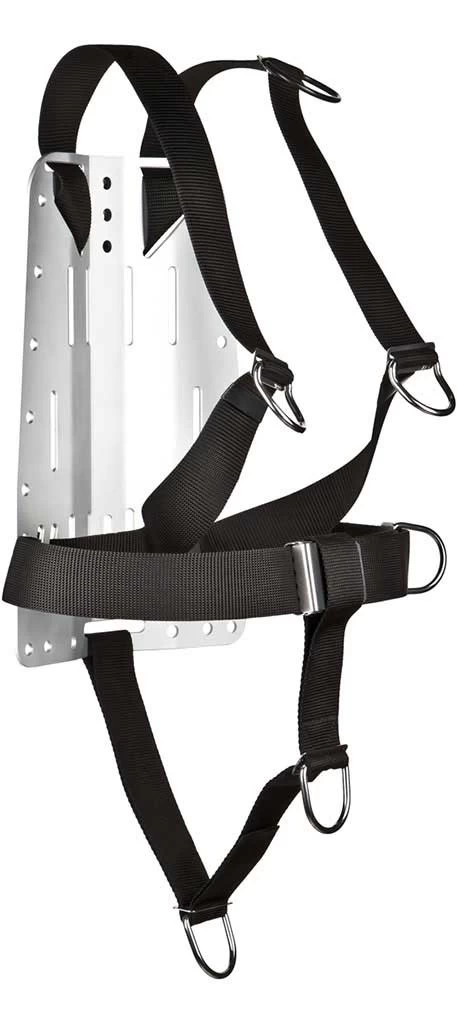 The Tec DIR harness uses a rigid tape that makes it very easy to put on the set. The tape is made of polyamide - a material that is completely resistant to water, including sea water. Polyamides are very abrasion-resistant materials, thanks to which the durability of the harness is definitely higher than in the case of other materials.
The harness has been equipped with very solid D-rings made of acid-resistant steel with a cross-section of 6 mm, the ends of which have been welded and the weld itself polished smoothly.Such D-Rings will not deform in any way, even during the jump with stage cylinders attached.