TECLINE Donut 17 wing with built-in adapter - for vehicles cylinder
The perfect wing for a single cylinder - strong, durable and durable!
The TECLINE Donut 17 wing is dedicated to displacement sets for a single cylinder or 2 x 7l sets, with a displacement of 17kg (40lb / 167N). The oval shape of the bag facilitates access to the hoses and valves in each position and allows the free flow of air between the chambers.Extremely durable and at the same time soft outer shell of the wing is made of special, non-fading Nylon Havy Duty 1000D, resistant to mechanical damage. The inner bag is made of Nylon 840D with increased resistance to aging and cracking.The bag is equipped with a high quality inflator with a length of 40 cm (on the left side) and a 55 cm long Proflex inflator hose. The inflator elbow was reinforced with a loop from a wide belt. In addition, the sash has a low profile relief valve terminated with a string with a small, clearly visible, red ball and special openings to facilitate emptying the space between the bags. The covered lock was placed in the middle part of the bag.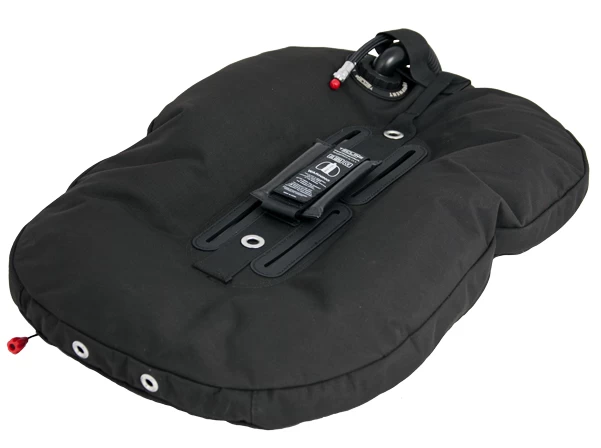 Technical Specifications:
Dedicated: single cylinder, ewe. 2 x 7l set
Type: oval, two-shell
Displacement: 17kg (40lb / 167N)Outer material: Nylon Havy Duty 1000D
Inner material: Nylon 840D
Inflator: 40cm
Hose for inflator: Proflex 55cm
Low-relief valve, low-profile
Zipper, indoor