SUUNTO SM-36 Tank Pressure Gauge 300
Highly accurate tank pressure gauge
Product highlights:
Outstanding quality, reliability, and accuracy
Easy-to-read display
For tanks with pressure up to 300 bar/4000 psi
Made in Finland
Reliable and accurate tank pressure gauge
The extremely compact Suunto SM-36 tank pressure gauge incorporates a safety-pin-type tube and a gear mechanism, which provide outstanding accuracy and durability. The clear and bright phosphorescent dial face provides excellent readability, even in demanding conditions. The SM-36 pressure gauge is suitable for 300 bar/4000 psi tanks and is available with either bar or psi display (360 bar or 5000 psi max display). The SM-36 pressure gauge can be fitted with the Suunto Combos or it can be attached directly to an HP hose.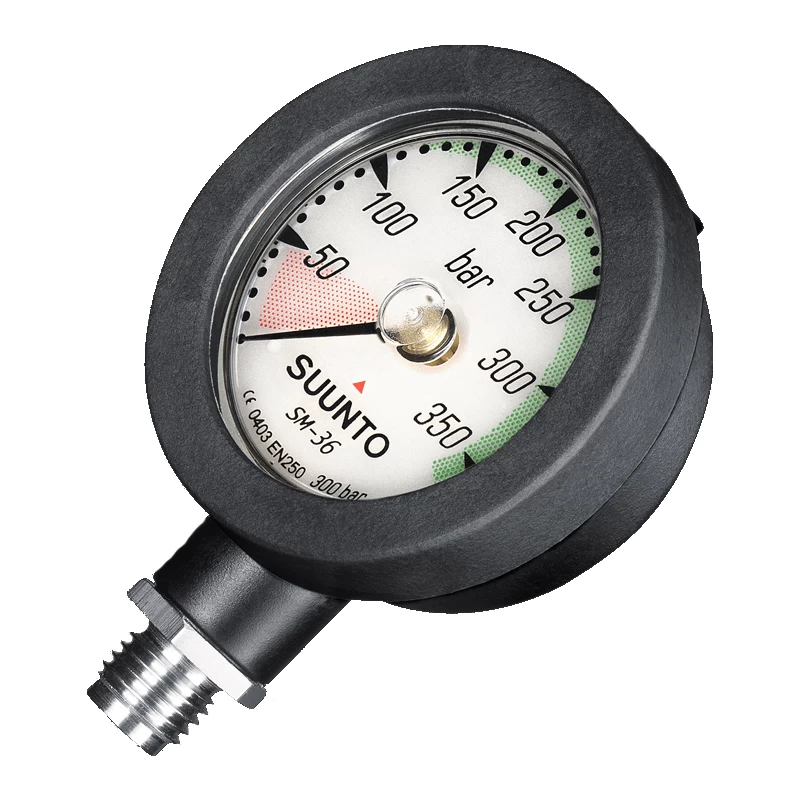 Key features:
Outstanding build quality, reliability and accuracy
With Miflex Carbon HD high pressure hose
Easy-to-read display even in demanding conditions
Suitable for tanks with pressure up to 300 bar
With protective rubber sleeve
Made in Finland
What's in the box?
Suunto SM-36/300