XDEEP Harness without a plate
The XDEEP harness is supplied with a rigid tape, making the assembly much easier.The tape is made of polyamide - a material that is completely resistant to water, including sea water. Polyamides are very abrasion-resistant materials, the durability of the harness is definitely higher than when using other materials.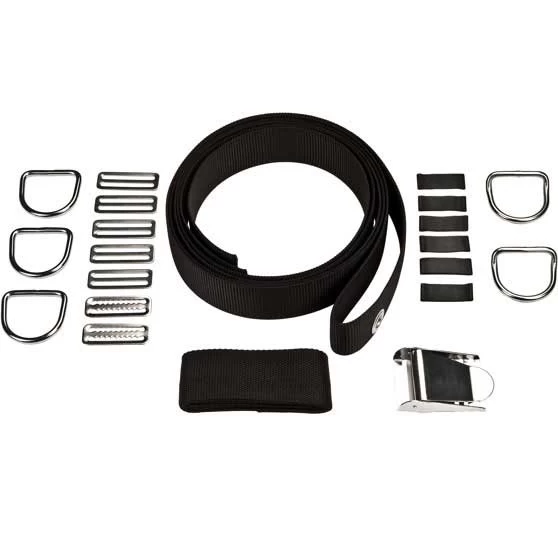 The harness has been equipped with very solid D-rings made of acid-resistant steel with a cross-section of 6 mm, the ends of which have been welded and the weld itself polished smoothly. This type of D-Ring will not deform in any way, even during the jump with stage cylinders attached.